In LITEHAUZ we boast more than 20 years of ship recycling which makes us one of the World's most experienced consultancies in this area, and we have worked with most stakeholders on sound management and environmental issue related to ship recycling. We strive to continuously improve the standards in the recycling yards and we work in South East Asia as in other parts of the World.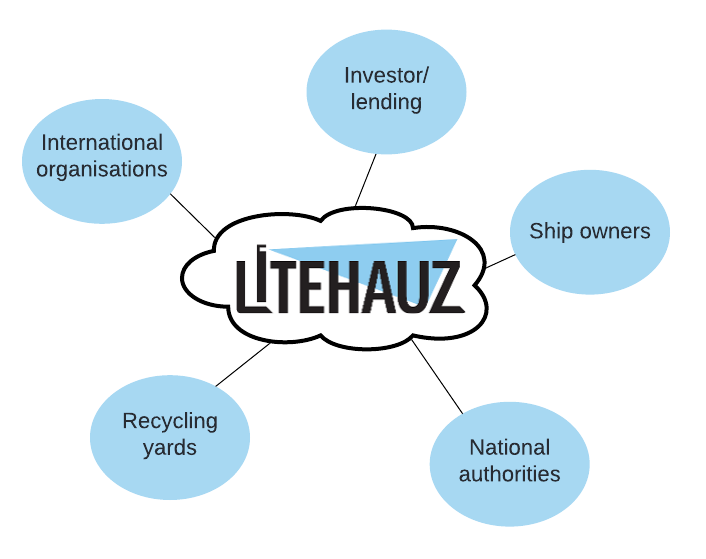 We provide notes, whitepapers and reports to the international community for informed decision-making and have worked for the World Bank, UNEP and the Basel Convention office amongst others. We assist national authorities, industry organisations and NGOs individually as ship recycling experts and facilitates the forming of platforms for collaboration amongst interested parties and stakeholders. Take a look at our latest report on composites in shipping.
Our staff and collaborators has inspected recycling facilities in all major recycling nations and we continuously monitor the availability of ship breaking yards with acceptable standards. You can trust us to safely guide you through the process of selling your ship for scrapping in a green yard assisting you with the choice of broker or cash buyer and with the pre-cleaning and technical preparations of the vessel for the last voyage.
We now provide inspection services through our associated company MARHAZ. This includes development and maintenance of Inventories of Hazardous Materials (IHM) for ships in operation and on the last voyage; and it also includes on-site supervision ensuring that the dismantling process is sound and documented.
Selected references:
Public sector and organisations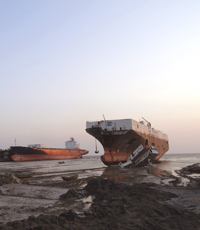 Feasibility study of dismantling of ships, including development of an environmentally sound model for ship recycling dismantling facilities and the associated costs of esta-blishment.
Industry associations and NGOs
Danish Shipowners' Association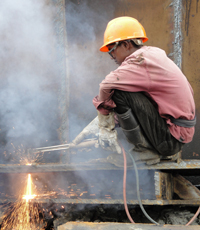 Development of a list of acceptable ship recycling yards with regards to international requirements for sound recycling of ships.
Shipping, offshore and investor/ lending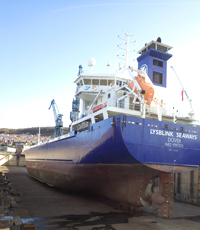 Development of a Ready for recycling IHM for the total loss of the multipurpose ship M/S Lysblink. The work entailed Part I, II and III of the IMO 2011 Guidelines.